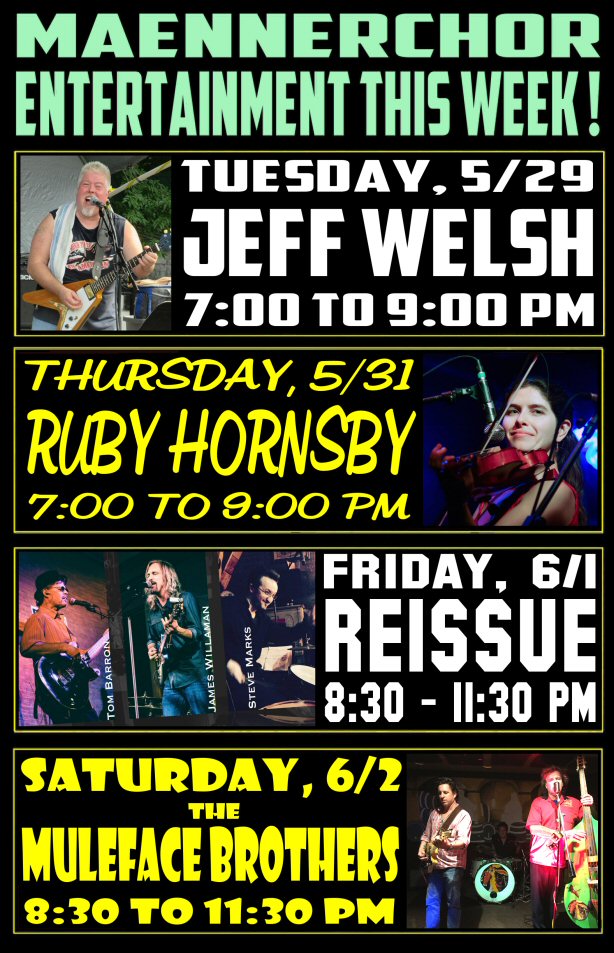 THE BIERGARTEN IS NOW OPEN
Early renewals and new member renewals for the 2018-2019 membership year have begun! Orange cards are expiring June 30. If you have a friend or family member that's been holding off on signing up for a membership, now is the time to do it! New members will receive 13 months of membership for only $10!

FOOD SPECIALS:

Tuesday – Burger, Brats and Dogs Night, Special: TBD
Wednesday – Pizza Night, special pizza: TBD
Thursday – Full Menu, special: TBD
Friday – Full Menu, special: TBD
Saturday – Full menu, special: TBD

TUESDAY: BURGER AND DOGS NIGHT, PLUS JEFF WELSH ON THE PATIO FROM 7:00 TO 9:00 PM
Stop in, visit Leann, and enjoy one of our many variations of the classic American hamburger or hot dog! Now featuring Brats and soup as well! As always, we feature $1 Yuengling pints all day! Plus, Warren Ohio's Jeff Welsh performs a variety of rock and pop covers on the patio for your listening enjoyment!
WEDNESDAY: PIZZA NIGHT
Stop in, visit Amy, and enjoy one of large selection of personal artisan pizzas! Miller Lite pints are $1 all day!
THURSDAY: RUBY HORNSBY, 7:00 – 9:00 PM
West Virginia's fiddle virtuoso and vocal talent returns to the Club to perform her unique fusion of Rock, Blues, and Mountain Soul. Catch her this Thursday!
FRIDAY: REISSUE, 8:30 – 11:30 PM
Local guitar vitruoso James Willaman leads this trio which includes Tom Barron (bass) and Steve Marks (drums). This rock fusion band plays a variety of covers with a unique twist and original music!
SATURDAY: THE MULEFACE BROTHERS, 8:30 – 11:30 PM
The Muleface Brothers are a 3-piece Rockabilly band from the Youngstown-Warren area. They play 1950's Rockabilly-inspired Nitro-Licious Rock-n-Roll and Swingin' Country!